Reach meets ideas: With this innovative concept, ProSiebenSat.1 has risen to become Germany's number one media investor. By exchanging TV advertising time for a share in equity and / or revenues, the media group has built an attractive e-commerce portfolio, which is now one of its strongest growth drivers. ProSiebenSat.1 now aims for the pole position in Europe, selecting the best ideas of company founders from all over the world. An alliance of leading European broadcasters is to give them a crucial start advantage across national boundaries.
Digital & Adjacent: Internationalization of the Ventures Business
Anyone who has ever observed the crowds at the famous crossroads in the Shibuya area of Tokyo will guess why Cyriac Roeding, CEO and co-founder of the US' most-used shopping app Shopkick, initially had Japan in mind for the first stage of his expansion plans. When all the cars come to a standstill and hundreds of people suddenly rush diagonally across the junction, many do not even look up from their smartphones despite the turmoil. These little companions are an indispensable part of everyday life in Japan.
Along with Korea, Japan is regarded worldwide as the engine behind the mobile avant-garde. When Constance-born Roeding, who has made the USA his home, in the end chose Germany as his first foreign market, his decision was based not so much on the attachment to his native country as to the offer he received from Christian Wegner, the member of the Executive Board responsible for digital business at ProSiebenSat.1: "We'll give you everything you need to become the market leader in Germany – from a single source," was the promise. Wegner offers this not only to Shopkick, but to digital trendsetters worldwide.
From a start-up to an industry giant: Media services and marketing expertise from a single source
ProSiebenSat.1 has already demonstrated its ability to turn a newcomer into an industry giant with the "Schrei-vor-Glück" ("Shout with happiness") campaign for online retailer Zalando. The company's IPO in 2014, around six years after it was founded, brought in EUR 605 million. Exploiting opportunities like these benefits both sides: Start-ups can grow into market leaders thanks to the triad of TV campaigns, marketing expertise and, if necessary, rounds of financing. At the same time, ProSiebenSat.1 gains a share in equity and / or revenues against media. Media-for-equity and media-for-revenue-share are the names given to these models that have enabled the Group to build up an e-commerce portfolio of around 60 companies, which is now its strongest growth driver in digital business.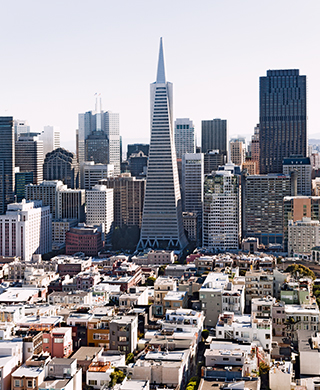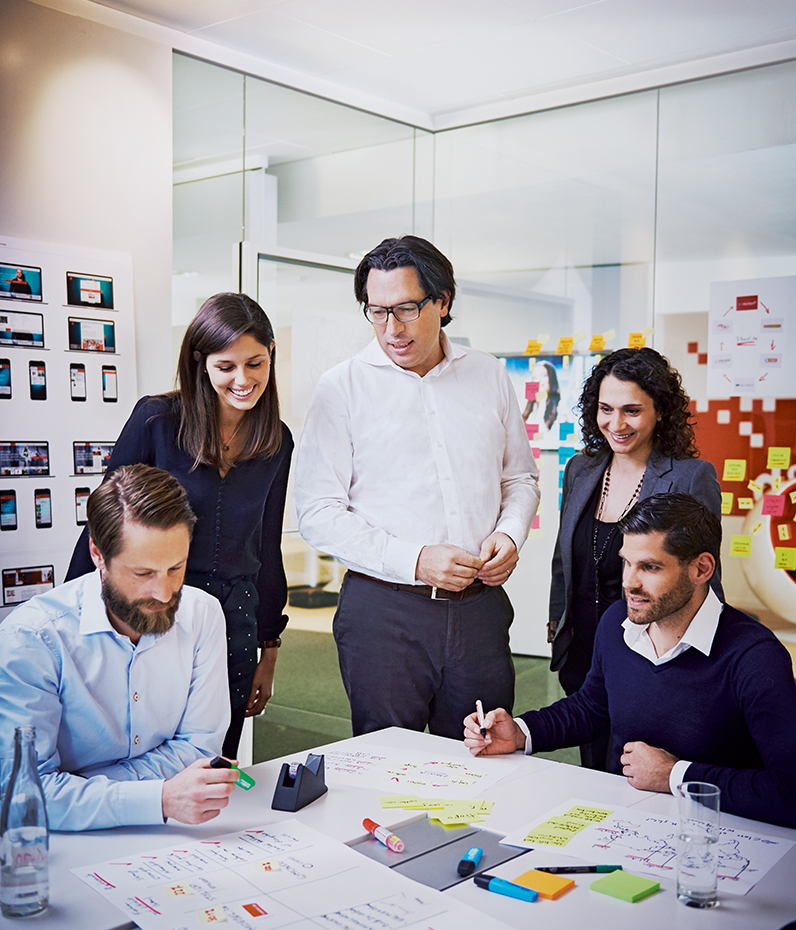 Business is going well – so well that the targets set for 2015 were already achieved in 2014. And this trend is expected to continue. By 2018, Wegner wants to increase annual revenues for the entire Digital & Adjacent segment to EUR 935 million compared to EUR 335 million in 2012. The segment also includes the Group's digital entertainment portfolio, in addition to the e-commerce business. "The motto for the next few years is internationalization," Wegner explains.
Vertical strategy
4
digital commerce verticals
are currently built up at ProSiebenSat.1. Each one has the potential to generate over EUR 100 million in revenues every year in the medium term.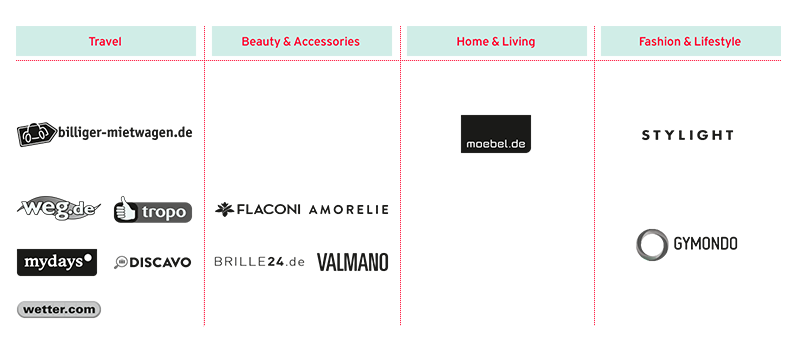 Ventures
Around
60
digital commerce companies
are among ProSiebenSat.1's portfolio.
Investments generating large volumes of synergies are bundled in the verticals "Travel", "Home & Living", "Beauty & Accessories" and "Fashion & Lifestyle". The internationalization of these verticals is an important strategic milestone on the path from a national TV company to a global digital player.
ProSiebenSat.1 internationalizes its growth model through a European TV alliance.
In a few years, the Group wants to be the biggest media investor not only in Germany, but also in Europe. When Wegner jets off to see promising candidates, he has a complete starter kit for the market entry in his bag – from large-scale TV campaigns to contacts to the marketing team to office premises. With this support, Shopkick was ready to launch in Germany within six months in 2014, a project that would otherwise have taken about 18 months.
As attractive as Germany is to start-ups as the world's fourth-largest economy, entry to the overall European market is even more alluring to newcomers from overseas. The different languages, cultures and legal systems mean that the barriers are high. Wegner's vision is therefore to create a powerful pan-European media alliance that will give start-ups access to many countries from a single source. ProSiebenSat.1 has already concluded its first broadcasting cooperation agreements in the UK (Channel 4), France (TF1), Poland (TVN), Scandinavia (MTG) and Turkey (Dogan TV).
From a national TV company to a global digital player
"We're showing the world that the digital transformation is working," says Wegner. "ProSiebenSat.1 is the best example of how a national TV company can successfully be transformed into a digital player." The Group is building on two investment models in its business with start-ups: Some investments such as Shopkick and Zalando are held in the short to medium term and then sold at a profit. Other majority interests that generate a lot of synergies are bundled in e-commerce verticals. In 2014 for example, the group established a travel vertical with all services relating to holidays – from hotel and flight bookings (weg.de, tropo.de) to hire cars (billiger-mietwagen.de) and a weather portal (wetter.com). Annual revenues amount to around EUR 150 million. The companies benefit not only from the cross-media marketing power of the ProSiebenSat.1 network with high-reach TV and online advertising. Digital traffic between individual investments is also increasingly contributing to growth. Whether it's "Home & Living" or "Beauty & Accessories" – new verticals have a revenue potential of at least EUR 100 million each per year in the medium term.
Scouts import the best ideas from all over the world.
To bring new shooting stars to Europe, ProSiebenSat.1 opened its own scouting offices in the world's most important start-up centers in 2014 – from San Francisco to Tel Aviv, from London to Shanghai and Seoul. The Group has made a name for itself internationally with its innovative investment strategy. Anoop Vasisht, Director International Business Development & Investments, acts as a scout not only on the Tel Aviv scene, where, in the "Silicon Wadi" area around Rothschild Boulevard not far from the city's beach, 700 out of a total of around 5,000 Israeli start-ups are honing their new business ideas. Vasisht also has hundreds of start-ups on his radar in the USA, in order to sift out the most suitable candidates for export.
The IT specialist's work is a lot more down-to-earth than it looks. When he meets company founders in Silicon Valley, the facts are counting. "Building relationships and detecting trends is just part of the work I do," says Vasisht. "For me, questions like these are also important: Is the business idea really right for us and can it be successful in Europe? Can it be advertised on TV in an emotive way? And is the start-up team working professionally on its vision?" Only if the answer to all points on Vasisht's checklist is a definite yes, ProSiebenSat.1 will consider the investment. "The day we brought five major business ideas to Europe will definitely be the best day of my journey."<